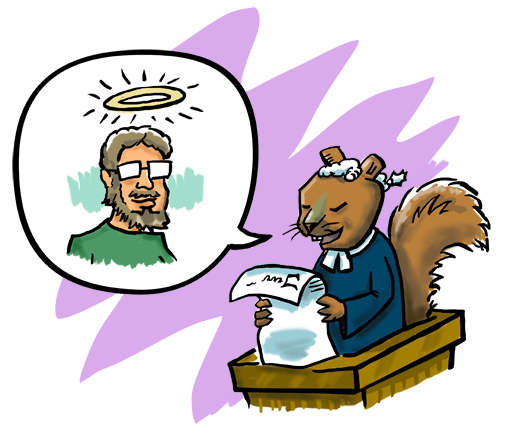 I have worked with Jack as his producer on a factual series for Discovery Channel (What's That About?), and on other more artsy documentary one-off type projects, and I always enjoy the collaboration. When Jack Ruttan is on your team, you are guaranteed to have a committed mind whose dedication to the task is only surpassed by his creative 'out of the box' thinking. Jack's depth of knowledge is remarkable, even on arcane topics. He never fails to come up with writing that is absolutely on point, and surprises that whet your appetite for more.
~ Patti Murphy
Content Producer, Director, Researcher
Food and Science Programming.
Having worked with Jack Ruttan for more than 10 years on the Electronic Rights Defence Committee, I've come to appreciate his many skills very much. Not only did he design the organization's website, he's kept it up to date with timely additions. In addition, his artistic flair and his facility with English language (both spoken and written) have made it a pleasure to work with him on this long-term project.
~ Mary Soderstrom
Writer; President of The Electronic Rights Defence
Committee, 2003-2016.
Jack has worked with me and my associates during many years translating our pitch documents from French to English; it was always a pleasure dealing with him; we appreciated his promptness in responding to our tight production schedules and also dealing with urgent matters and in a hurry. He is genuinely interested in helping us out. I would happily use his services again and will recommend to anyone interested. Thanks Jack (from a very happy and satisfied customer).
~ Pierre Touchette, television producer.
Jack did illustrations for me when I was editor of the McGill Reporter from 2001 until 2006. I loved how I could just tell him what an article would be about (a science discovery, a student club, a historical anecdote) and he would come up with a pitch-perfect goofy drawing that not only captured what the story was about, but also had what it took to bring eyeballs to the page. He was great fun and easy to work with, unflappable and efficient, and always on time with clear, approachable drawings.
~ Maeve Haldane,
Editor, McGill Reporter, 2001-2006.